Using our patented battery technology, you can get up to 8 hours of battery life from a full charge. In our testing, we've found this to be enough time to wear the jacket all day without ever worrying about the battery running out of power.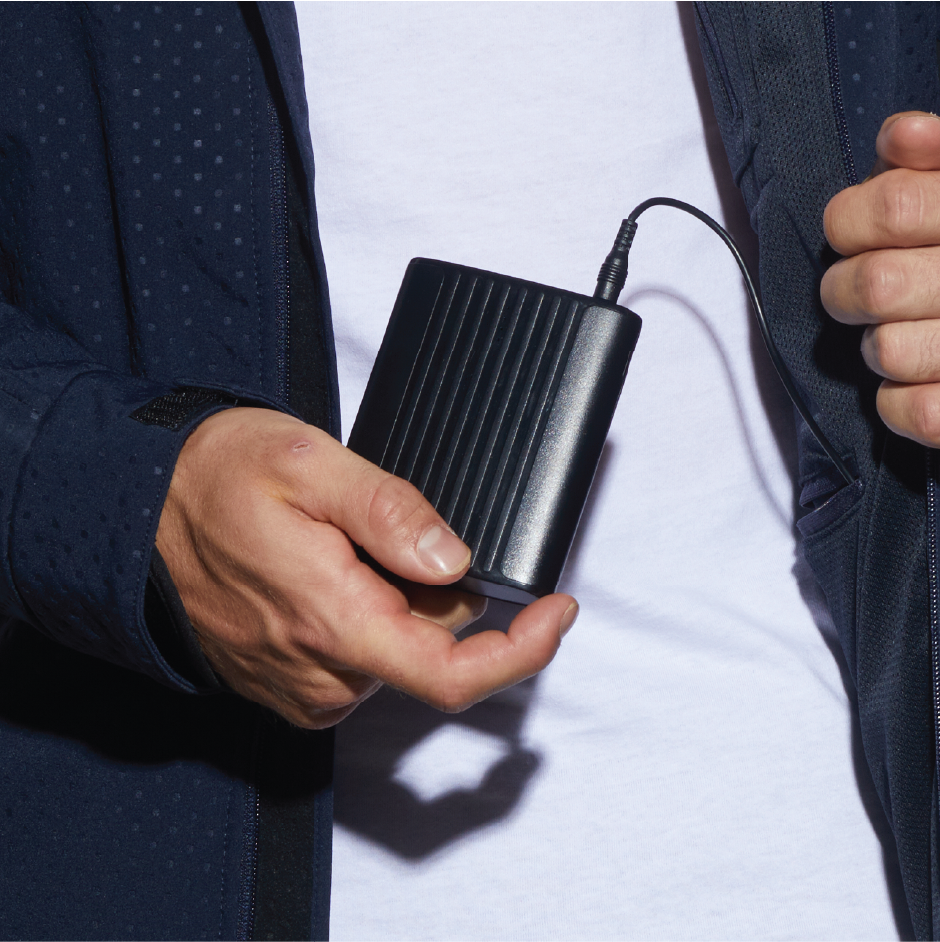 Dual uses Li-ion Battery/Power bank:
DC output: 7.4V 5000mAh / USB output: 5V 7550mAh
Weight: 180g
Dimension: 36mm x 65mm x 98mm
Battery remaining indicator lights.
LED flashlight.
Battery life time: HIGH / MEDIUM / LOW
Approximately 4 hours, 5 hours, and 7 hours respectively
Battery Charger:
Battery charger: Input: AC100V~240V,
Output: DC 8.4V / 2A
Our ultra-slim 7800mAh patented battery has a 5V USB output – so you can charge your phone on the go without any additional bulk. The battery can top off your phone several times with a single charge.